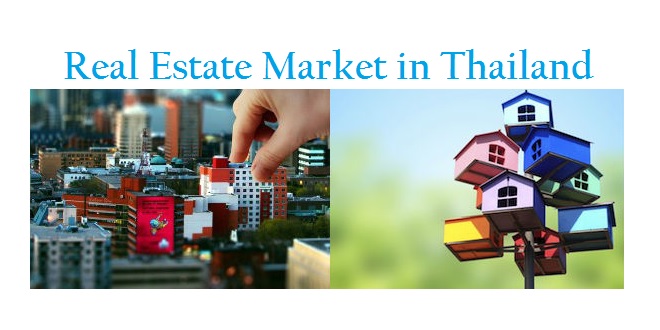 The Real Estate Market In Thailand
June 27, 2014
Haris & Associates
If there's one thing people like about Thailand, it's the great investment opportunity offered by the real estate market. Even as the country suffered great economic losses during the Asian economic crisis in 1997, the property market turned rosy towards the turn of the new millennium. In the early 2000, the property market saw a big surge when over US$ 2 billion were set to be invested in Thai property.
The fact that one third of the country's population is aged between 24 and 44 – the age range where focus on house acquisition is at its peak, has made the domestic housing market an attractive investment venture worth pursuing. The investment market has not been tapped to its full potential and with opportunities growing in the real estate market, investors consider investments targeting mid-range returns. All these boils down to the fact that Thai property market is just beginning to grow and there's an abundance of room for growth.
Foreign investors are offered an incredible value for their property investment. Thailand is one of the countries in Asia which property isn't as expensive as the other Asian countries. The country is booming with new developments that carry extremely low price tags. International chain of luxury hotels have been continuously making their presence felt in the country as they construct high-end resort hotels and luxury villas, retreat and vacation houses and residences. These deluxe accommodations present investors with rewarding investment opportunities.
Add to these developments, Thailand's tourist arrivals contribute a lot in boosting the real estate market in the country. In 2013, Thailand's tourist arrival hit a record-breaking 26.7 million visitors. If you invest in any of the innumerable property developments catered to Thai visitors, you must have had rewarding returns by renting out your property for tourist accommodation. Thailand's tourism industry is not likely to fail your ROI expectations.
And while the world of foreign investment in real estate market is just starting to show its revenue potential, reports have it that 23% of purchases of high-end condominium were made by overseas buyers. This clearly shows that foreign investors have a good sense of the growing real estate market in Thailand which is bound to give solid investment returns. Hence, they are seizing the opportunities as they come.
Bangkok, alone has a powerful draw for potential buyers, the city being the central location in Southeast Asia, and the proximity of stunning beach resorts, trekking areas, great dining options and nightlife. More importantly, Bangkok offers efficient public transportation – with the development of SkyTrain and Metro mass transit systems offering alternative traveling solutions to the traffic-congested capital city.
Also noteworthy to mention is the expat's penchant for condominiums, mainly because this is the only property foreigners are allowed to own under the Condominium Act of Thailand. So, instead of renting, majority of the expats living in Thailand have opted to purchase a condominium unit.
Thailand may be facing political turmoil these days, but the country still offers hot deal in property markets that are guaranteed to bring rewarding investment returns. So, if you're planning to venture into property investments, it's always a good time to invest in Thai property.